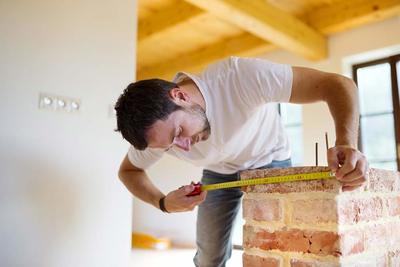 Feb 11 , 2020
Planning a home renovation takes attention to detail. More importantly, it takes a solid budget. Get help with your budget plan by requesting a free in-home estimate from The Carpet House.

Our experts are visiting homes in the Edinburg, Pharr, and McAllen areas to offer a new way to look at organizing your finances. We believe that anyone can find a way to get the home that they want. You can find solutions that are affordable for everything from flooring to fixtures to cabinetry to design advice.

Having a clear estimate gives you the opportunity to see where you can save yourself money. And having the appointment in your own home provides extra comfort and convenience. Best of all, it is a service that we provide free of charge! Now you can get the help that you need at a time and place that works for you.


---
How To Use Your Estimates
There are so many things that a good estimate can do for you. Knowing what your budget is can open up many doors that you once thought were closed. The Carpet House's consultants are trained to give you accurate estimates. They can answer your questions and offer sound advice. All of the costs that you will be responsible for can be laid out in a neat report. Having everything labeled for you can change the way you look at your renovation possibilities. You can:
Revisit old ideas, or find new solutions. The time to reconsider what you can and cannot afford is during your estimate appointment. You might have fallen in love with a luxury wash basin and decided to ax it in favor of labor costs. But taking a second look at what you will be spending may reveal that you can afford the products that you loved at first site. You can even find similar products for less with the help of our experts. This is the beauty of having our professional designers here to aid you.



Make sure that you didn't forget anything. Sometimes the little details can get lost in the mix when it comes to a home remodeling project. Customers will remember a flooring installation but forget furniture removal services. They will think of the bathroom faucets but forget the light fixtures. Your in-home estimate time can serve as a time to double check your list of services and products. If you aren't sure whether you have everything, your consultant can offer a helping hand and check everything off the list. 



See where you can eliminate costs. It can be easy to get carried away when it comes to remodeling your home. Hunting in home design magazines can have you purchasing fancy drawer pulls and marble sinks. While these are great ideas, the reality is that not everyone can afford everything that they fall in love with in the home improvement catalogs. Sometimes it's best to revisit what you want to purchase and get rid of the products and services that aren't essential. Weighing the list of needs and wants is definitely a must.


These are just some of the ways that a good estimate can change the way that you look at your home improvement project. And we are offering this helpful service for free in the Edinburg, Pharr, and McAllen areas! Make your appointment with one of our financial experts today by visiting
The Carpet House
or call us at (956) 383-8889.