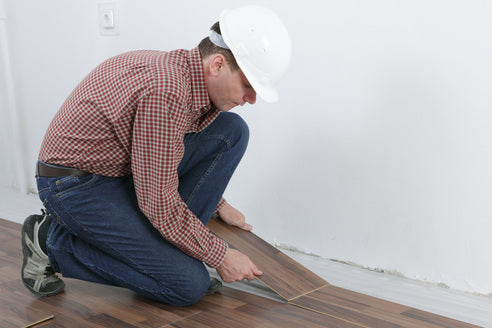 Feb 11 , 2020
Floor installation is one of the most important steps in a home renovation. There is no sense in spending a great deal of money on beautiful flooring if you are going to risk it being ruined by a bad installation. The Carpet House offers help from installation experts in Edinburg at affordable rates. Our fast, effective service is easy to request and leaves your home looking better than ever. We save you money by providing the best local rates. You can also save big by avoiding the common mistakes that are made when amateurs install flooring.

Our experts have valid licenses and are insured to protect your home from damage or oversight. They have years of experience working in homes with a variety of floor covering types. We install hardwood, tile, carpet, and more. It is important to choose installers who are familiar with flooring types for a number of reasons. For example, hardwood needs special attention. It must be left in the room to adjust to moisture levels. It has to be spaced properly to allow for swelling and shrinking that occurs naturally over time. 
---
Other flooring needs special treatment too. Did you know that natural stone needs to be sealed before installation? This is to protect it from future contact with acids (e.g., orange juice, wine) and oil based messes that can get into the pores and ruin the floor. A proper installer will warn you about all precautions you need to take before work even begins. To make your installation run smoothly, here are a few other tips:
Remember furniture removal. If you have a lot of furniture in the home, it might be best to have a company move it for you. Even if you can bribe friends and family into helping, remember to have a safe place to store everything. You will want easy access to pull the furniture back into the room once the installation is over. A storage unit might be needed if you are remodeling the flooring of your entire home.


Be prepared to stay out of the rooms. It is important to let some types of flooring settle and to give your installers room to work. You will have to stay out of the rooms that you are installing floors in. This can be annoying if you are putting new floors in a kitchen, bathroom, or bedroom. Make arrangements with neighbors to use their facilities or stay in a hotel if you are doing a whole home renovation. Remember, it is temporary! You'll get back to normal in no time.


Ask about flooring disposal. There are special ways to dispose of flooring, depending on which type you are removing. Some cannot be dumped into the trash because they contain dangerous chemicals. Others can biodegrade and will simply be tossed in the dump. Ask about proper disposal to avoid fees from your city